rory_elizabeth
(Jamie, miss you so much girl. Email me. ;)),
sapphs
and many more.
(
all the madness under the cut.... enter at your own risk.... :)
Collapse
)
Oh and my photo with Amanda, I don't like how I look. But I may post it laterz. Kkk. *squishes you all*
(Random: But totally loving Susan Boyle - wild horses. Brought off itunes. 99p for a song. Grrr! What do other countries charge for a single song just out of interest????)
Ok so it's been over a week since AT4, so this is probably going to be a little scatty at best (and the notes I wrote make no sense whatsoever, lol). But I will give it a try because I promised
I have no hangover though
\o/
. We have had 6 hours sleep, up at 10 and her parents just came down from Scotland to pick her up (they are on their way to Cheltenham for a birthday party and then Son will go back to London. They didn't just come from Scotland to take her home. ;)). Good times, good times. We did a pub crawl, ended up in Reflex (an 80s bar) I got my ass pinched a lot and got a guys number on a piece of paper in my bag (yeah, not going there, could be a freak, I have no idea, lol). Pictures to come later, maybe. :P
Now I MUST watch BSG because omg I hear it's fraking amazing!!!!!
Omg much apologies for last nights post. Lol I can't help myself when I am that drunk. My friend Sonia stayed at mine and she was like 'ooohh, what's livejournal?' And I was like 'welllllll.....' and then drunk posting seemed like a fitting idea.
Current Mood:

bouncy

Current Music:

Movie - The Sound of Music
little_whispers
</lj> and I just spent ages typing this out together and she has kindly put it on her journal in a public post so go
here
to see it.
It's very long so we understand if you don't read it. I guess it's more for our memory than for others. Enjoy! :)
So
Current Mood:

chipper
Omg I know all I seem to talk about is the weather. But this is getting beyond a joke. When Birmingham gets some bad flooding, you know it's bad out there. We flood (occasionally), but rarely is it ever that bad. Now I have been in work all day (7.30am-8.30pm) so I have been oblivious to the outside world.... But my brother took pictures around Bournville today (where Cadbury World is... mmm yummy chocolate :P) and I can't believe what I saw.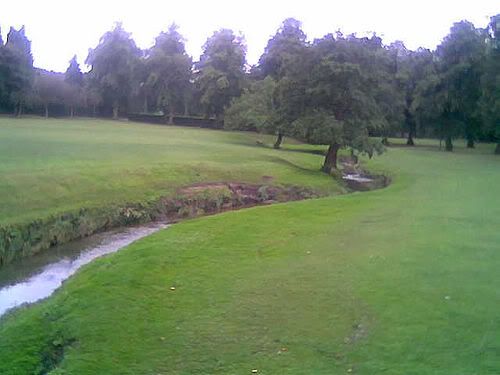 This is what the stream at Bournville park usually looks like.....
Current Location:

bed

Current Mood:

exhausted

Current Music:

Pink - So what
ETA: The party in London. They have the freaking 'We will Rock You' cast singing atm. Why can't I be in London now???
_aleca_
I hope you are somwhere near the Mall today. Told you you'd be in for a party today when you flew out to London. ;)
Just saw London's '8 minute' presentation for what's to come in 2012. Lollipop ladies, bus stops, UMBRELLAS, red bus, BECKHAM *drools :P*, Leona Lewis and Jimmy Page. Weird but bloody funny. You gotta love us Brits. ;)
Current Mood:

LMAO

Current Music:

Beijin closing ceremony
Current Mood:

bouncy

Current Music:

Katy Perry - I kissed a girl
Current Location:

bed

Current Mood:

excited
Quick thank you to
suekay_87
, Shelsfc and Teknikal_ninja for a wonderful day. *♥ you guys*. For the next meetup, wherever it may be (Birmingham or not ;)), we definitely need to get
gatebee
and
somnium_sg1
to come! :)
Anyway I am in need of a cold shower and then mah bed. Getting up at 3.30am this morning was a killer. :P
I am back from Dublin. Zomg I have had a wonderful day over there, didn't really want to come back, lol.
Current Mood:

in need of bed :P
HBO confirms Sex and the City Movie sequel
according to Digital Spy!
Hmmmmm, not quite sure what to think. Imo they should not make a sequel. However much I'd like to see the fab four again, I don't think it would ever live up to the first, and I really think it's a bad idea.